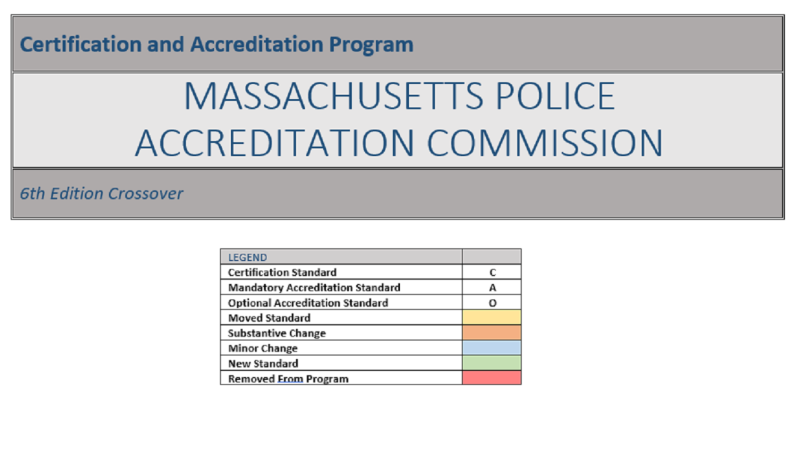 Sixth Edition Standards
with Donna Taylor Mooers
Free
One of the primary duties and responsibilities of an Accreditation Manager is to keep abreast of all new and amended standards adopted by the Commission, and this workshop is designed to do that.
In May of 2017, the Commission's Standards and Training Committee began a comprehensive review of program standards for state certification and accreditation, and while doing so, it considered CALEA's new and amended 6th Edition Standards for national accreditation.
Recommendations were submitted to the Commission and following a review of the Committee's recommendations, new and amended standards for state certification and accreditation have been adopted. While the Committee and Commission Staff work together to update program documents to reflect the new and amended standards, this workshop offers an overview of the adopted changes.
For the benefit of newcomers, this workshop will provide a snapshot of program standards. For others in the process, the workshop will highlight major changes to standards and provide some perspective on the impact that they might have on their agency. Attendees will have an opportunity to ask questions about the specific changes made and hear the answers to these anticipated questions: What is the projected timetable for the release of these new standards and what is the Transition Policy for meeting them whether in self-assessment; certified or accredited?
This workshop is being presented by MPAC's Executive Director, Donna Taylor Mooers. All are encouraged to attend.
Aug

23rd

,

2018

from

9:30 am - 3:00 pm