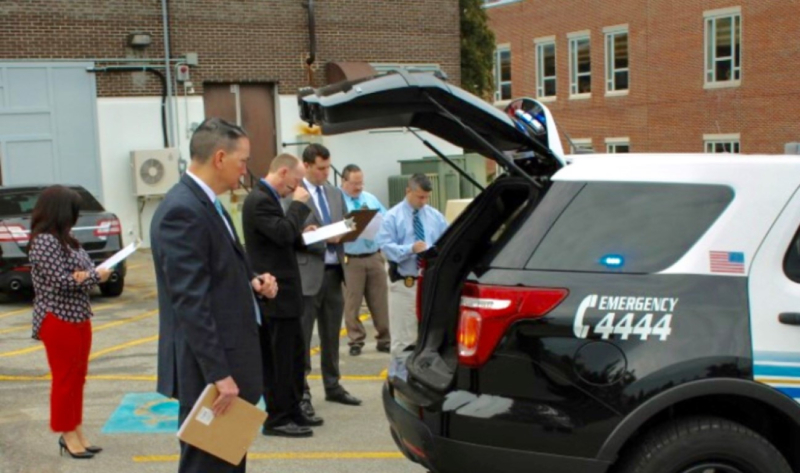 Assessor Training
with Donna Taylor Mooers
Free
Location: Sharon Police Department
This training prepares law enforcement practitioners to serve as Commission-appointed assessors. The workshop begins with a discussion on the nature and scope of the assessment process, and covers the Assessor's role, responsibilities and reporting requirements to the Commission.
Serving as an assessor is rewarding in that it not only provides hands-on exposure to the assessment process from an assessor's point of view but also provides an opportunity for CEO's, Accreditation Managers and Command Staff to view another agency's compliance documentation to further their own efforts in the program. Practical exercises using sample compliance documentation and the Commission's Assessment Checklists will also be given.
Minimum Training: The Commission requires all of its assessors to be trained and certified by attending Assessor Training offered by the Commission. Although attending Program Orientation on state certification and accreditation is a prerequisite, the Commission reserves the right to waive this prerequisite for individuals demonstrating a solid understanding of the program and process.
Minimum Qualifications: Applicants must have supervisory experience as a law enforcement practitioner and have a solid understanding of the accreditation program or have administrative experience as an Accreditation Manager. Since time spent as an Assessor is voluntary and without any monetary compensation from the Commission, all assessor applications must be approved by the applicant's Chief Executive Officer.
Assessor Application: If you would like to apply to become a Commission-appointed assessor, please fill out the Assessor Application. You may submit the application prior to or at the training.
Feb

6th

,

2019

from

8:30 am - 3:00 pm
Sharon Police Department
213 South Main Street
Sharon, MA 02067 Get directions